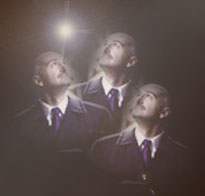 Name: Willy
Nickname: Quiet Willy
Occupation: Assassin
Episodes:
Redux * Redux II * Patient X * The Red and the Black
Bio: Quiet Willy is an assassin working for the Consortium who is later hired full time to work for them. This work includes an attempt on the Cigarette Smoking Man's life. He was killed by alien rebels in Patient X however it is suggested that he was actually a clone when we see the Alien Bounty Hunter impersonating him.